Punja Loom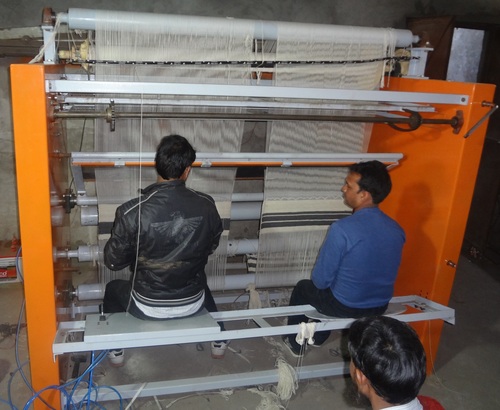 Punja Loom
Product Description
Dashmeshs Punja Loom (IKEA Model)
The traditional Punja looms are available with oldest techniques to manufacture Durries/carpets with minimal technology advancements. Due to tiring procedures & hard work on it, nobody like be a part of this profession, any more.
Therefore, Dashmesh tried to make this loom possible with the effortless working on it & getting more productivity. And now the loom is ready for use in big scale. This Punja Loom is operated by only one person, it has adjustable height and comfortable seating positions to increases the production output. It is designed to produce better quality durries/carpets while increasing the productivity by 28-35%. This Punja Loom is easy in operation & its user-friendly design will reduce work related health issues. Because of easy & effortless operation more women & aged weavers can be work on it.
The Punja Loom only requires couples of hours of training. This loom has some mechanical feature whereas in old punja loom, required hard physically effort during the weaving i.e. shedding / beating / take-up. These mechanised features also providing a better & healthy life to the weavers. The Punja Loom has the technology needed to transform the Rugs & Carpets industry and will attract many more people to join the weaving profession. This innovation is also a positive step towards a sustainable future for Business and People in the carpet industry.