Narrow Width Weaving Loom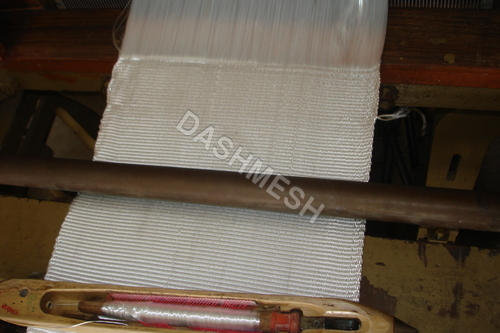 Narrow Width Weaving Loom
Product Description
TECHNICAL SPECIFICATIONS OF SLING MAKING MACHINE


MODEL

DJPL: RR Narrow Loom

REED WIDTH

500 mm

USEFULL WIDTH

350 mm

WEFT INSERTION RATE

70 to 100 mtrs* / minute. depend upon Yarn Count & Quality

WEFT INSERTION

By Rigid Rapier

WEFT COLOURS

Single Colour / 4 colours*

WARP CONTROL

Electric Warp Stop Motion upto 6 Rows

WEFT CONTROL

Electrical Weft Stop

SHEDDING MOTION

Tappet / Cam Dobby

WARP LET-OFF

Negative

TAKE-UP MOTION

Spring Loaded Continues Mechanical Type

OUT PUT LENGTH

Maximum (As Required)

INSTALLED POWER

2 HP / 2.5 HP

WARP ATTACHMENT

Warp Beams / Spools * (Warp Beam 6 or Spools As Requires)

APPLICABLE YARNS

Natural, Synthetic and Blended

REQUIRED WORKING AREA


(including Accumulator Stand & Control Panel)

Note
In order to continuously development program, we reserve the right to change the above specifications without prior notice. Conditions apply. (*Mark Means Options) Equipments And Descriptions Are Subject To Change Without Prior Notice.