RUG LOOM WITH JACQUARD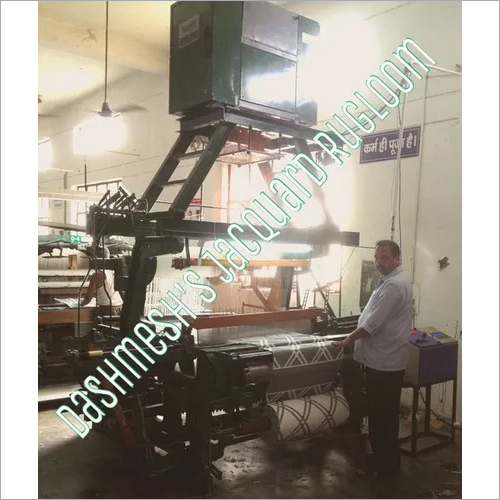 RUG LOOM WITH JACQUARD
Product Description
"DASHMESH" Power Rug Loom With Electronic Jacquard
Dashmesh introduce Power Rug Loom an innovation in weaving a rug has never been as fast, versatile and operator friendly. Hand woven rugs can now been woven in a fraction of the time.
In year 2007, we introduce the Power Rug Loom. The same loom is entirely differing from any loom that has ever been built. This machine has many distinct features. As you can make round & other selvedge on both size as required in rugs. There is no selvedge to trim and through away. Also we have some more excitant features like welt loosen system. Mean no need for more man power. With this feature machine is capable to make heavy rug quality like six tara rugs, punja rugs etc. The rugs produce on this loom is reversible. There is no need to apply backing to the Rug.
In very short time, we can say in less then 30 seconds, operator can change martial and he can being weaving rugs from different material. The most interesting thing is that, you can use multy ply yarn as well as single yarn to produce rug on this loom.
The versatile of this machine is limitless. The Power Rug Loom is available in all size from narrow to wider width.
For More Details Contact: Mr. Rajmeet Dhammu +91-98131 93394
Visit us at: www.warp-tex.com / www.dashmeshpowerloom.com
Stay updated with us at : www.facebook.com/dashmeshpowerloom